***** I bought Pallet loads from Germany! *****
LIGHTHOUSE STOCKBOOKS AT Under HALF THE COST OF HAGNER SHEETS !!!!!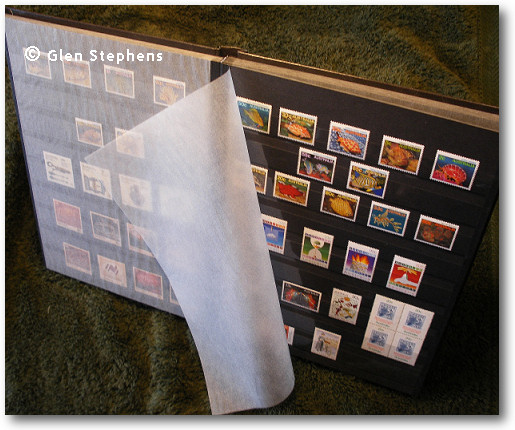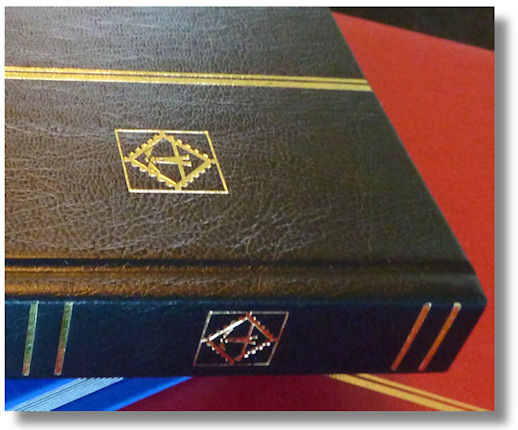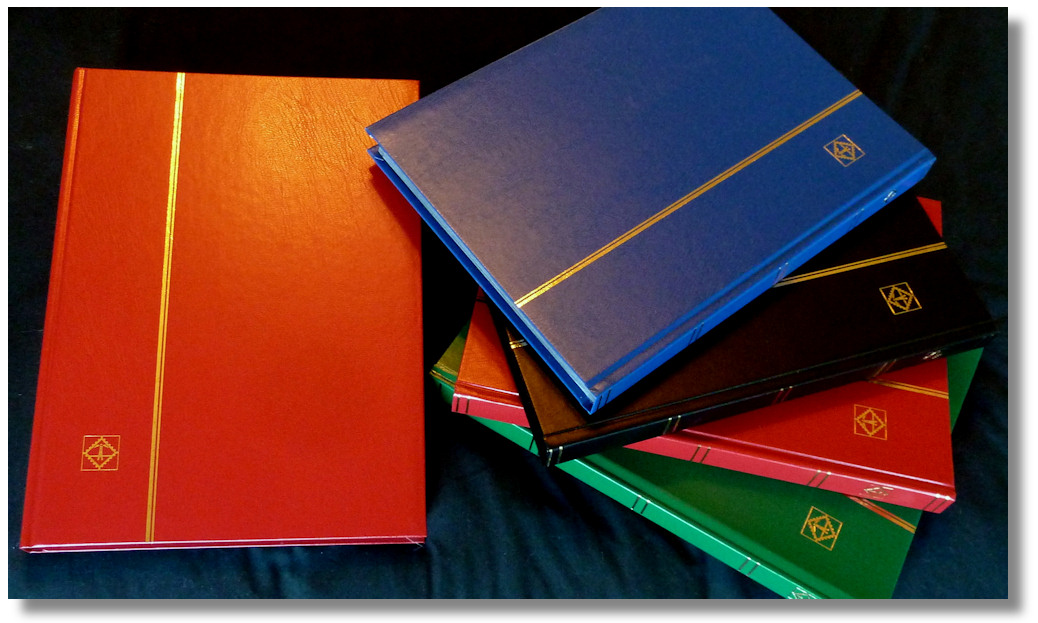 Bulk in bulk and pay 25% UNDER RETAIL!
This is a wonderful lot. My BEST selling line all year. Another few pallets of stock just arrived. All BLACK pages as that is what all collectors prefer. Your stamps look SO much better on black pages than white ones. The universal best-seller 32 page size. And remember these are all the LARGE standard "A4" (quarto) page size. One dealer was offering a "special" to clients at cheaper price per stockbook, but they were the teeny little half "A5" sized pages!
YOUR choice of colours – each factory box has 10 of the same colour in it. Your choice whether you want Black, Red, Green or Blue. Every collector prefers different colours, and the old method of mailing a box of 10 with assorted colours was never popular. If no special colour is nominated, you get the box of top of the shelf! EACH book is factory cello shrink-wrapped. This ensures no dust or moisture gets into it before use, and is perfect for gift giving of course.
These are top quality, and famous for decades West German made "Lighthouse" or "Leuchtturm" brand books. The BEST! Surely your stamps DESERVE the best .... and at HALF the usual storage costs ..... why ever not?! The photos above were taken by me, and are of the exact books and colours you actually receive. Attractive grained leather look covers and spine as you can see, with classy Gold Lighthouse logo and Gold spin banding.
Do NOT even think of buying Asian made stockbooks. They all look cheap and nasty right from day #1, all pages and covers are highly acidic, are non-linen hinged, and the pages readily warp. They RUIN your stamps, as the high acid content, combined with our humidity bathes your stamps in literally a weak acid bath - all year long. Decade after decade. This accelerates toning/foxing, which RUINS your stamps. "Saving" a few dollars a book could ruin your stamps worth many $1,000s. Just dumb.
Lighthouse uses neutral bleached board for pages and covers to alleviate this problem. West German top quality. For many decades the brand "Lighthouse - Leuchtturm" in stockbooks and stamp accessories has been synonymous WORLDWIDE with meaning "top quality". The BMW or Mercedes Benz of the stamp storage industry. All with the famous 5 Gold embossed bands on the spines, and the famous Lighthouse logo in Gold on spine and front cover.
These books have CRYSTAL CLEAR strips - 9 strips per page. This is much more expensive than glassine to manufacture of course, but with waxed paper glassine your stamps are always half hidden behind murky/cloudy type glassine when you look at them. Look at the photo above – can you even see where the strips ARE?? You see 100% of the stamps. VERY few stockbooks (only a few %) sold in the past 25 years have CLEAR strips, as the cost to make them is high.
Strong LINEN HINGED pages on both sides for very long wear, and DOUBLE glassine interleaving to protect all your stamps - and stopping the cheaper single interleaved pages from tangling and crumpling up - which they ALWAYS do! For a while Lighthouse experimented with clear plastic interleaving pages. These were a disaster, as static electricity charges build up from synthetic carpets and clothing, and the 2 interleave pages "stick" to each other, and crease easily, and look terrible.
HINT AS A GIFT!! Tired of Gifts that you do not really want - well hint to the Spouse or kids that a box of LIGHTHOUSE STOCKBOOKS is the smartest thing they can buy you. Print out this page, and leave around the kitchen a week before Birthdays, Christmas or Fathers or Mother's Day etc!
Postage and insurance is of course extra on all orders, but as always, I use carefully selected, light cancelled, philatelically VERY valuable stamps and se-tenant strips, small run modern mini sheets of 10 etc on every carton mailed. So the "real" shipping cost is often basically zero to you. POSTAGE ON TWO BOXES is exactly the SAME as ONE box within Sydney region area! Indeed, TO ANYWHERE within the Sydney Metro/Central Coast/Newcastle/Wollongong costs the SAME for 1 or 2 boxes - i.e. $A12 post and packing in total. (+$4 for Reg'd on all Aust. orders.) Shipping interstate or overseas is higher of course, but superb CTO franking under plastic is used – often worth more used than you pay for shipping - see here for endless proof - http://tinyurl.com/GlenShip
Don't ask me why, but if I mail you ONE stock book locally, it costs exactly the same as TWENTY books costs! Australia Post calls anything over 500g a "parcel" therefore 501 grams or 22 kilos costs the identical dollar figure to ship to these areas above. So you save a LOT on shipping if buying your all stockbooks in one order.
At less than Aust. 80c a page getting 2 boxes is a deal you cannot not seriously consider. Your page cost is way less! In nearly all of Australia, heavy parcels are delivered to your door by an Australia Post Parcels Contractor - i.e. no lifting for you! All boxes are sent Registered Post (+$4) for signed-for security in Australia. Full "all risk" Marine Transit Insurance is wise, due to wet weather or theft issues - cost is only $2 per $100 covered, or just $5 per box 10, and is added unless you decline it in writing on order form, in which case you assume total risk. Boxes at times have arrived damp at base, due to wet weather anywhere on route, with all books wet and buckling. Just $6 covers full replacement cost, if your PO records the damage on arrival.
And remember if you buy the box of 20, your books are wonderfully protected from corner damage. DOUBLE boxed. Each box of 10 is in a separate Factory Carton, and then both those cartons are in a REALLY thick purpose made outer carton - as they were shipped from Germany in. Even if dropped from a metre up, a box of 20 will survive perfectly!
That is 320 pages of top quality low acid, black page storage for under Australia 85¢ a page. (Only 80¢ a page for the 2 box buy!) A British made HAGNER sheet is RRP. $1.60 each these days - with no binder of course! So you are getting classy German made 'Lighthouse' stockbooks for in effect at HALF the price per page of 32 Hagner sheets - which have no binder or cover! (And which are nowhere near as classy or permanent a storage medium as a Lighthouse stockbook of course.)
Order fast before these are sold out - last shipment was gone in WEEKS. My next shipment will likely cost me more with strong Euro - sad but true, as wholesale price has also increased – I cut my margins to keep prices the same on this shipment. Band together with a friend and share them 5 each, or order a carton or two via your stamp club etc. If you want one box of 10 x Red, and one box of Green in a carton of 20 that is no problems - please nominate that.
One client in Newcastle has ordered TEN cartons (100!) of these off me since I have ran this special. As I point out above, the postage cost to him for TWO cartons (20) is often the same in $$s as ONE carton! On indeed just one single book. A strange Australia Post quirk, but true. A huge carton delivered right to your front door for $12 seems nuts. Just ONE stockbook attracts the identical mailing cost - literally.
REMEMBER: It is a great idea to now and again re-house ALL your stamps. At this price why not do that NOW? Stockbooks 10-15 years old WILL have mould growing on the pages if stored in Australia. NO doubt about it. In any local coastal areas it will start in well under 10 years. And on black pages it is VERY hard - indeed almost impossible - to see with the naked eye. You WILL see it using a UV lamp - go check your books! For a measly $25, a new stockbook to put your $1,000s of stamps into makes superb sense. Foxing/rust on them might lose you $1000.
A decent pizza costs more than this. Foxing on the STAMPS will lose you half their value - or indeed, FAR more. Once mould starts on the stockbook pages, that toning/foxing/rust spreads like a cancer to the other pages and to the stamps inside. Like fruit in your fruit bowl at home .... one piece of fruit gets mould and the entire bowl has it within 24 hours. Stamps are no different. It spreads fast. AND your old stockbooks are bound to have the VERY old fashioned cloudy GLASSINE strips, so you can't see your stamps clearly anyway! Another good reason to replace them all NOW at this great price!
In 25 years of stamp dealing I have learnt one truism. No collector can EVER have too many empty stockbooks! Just because you "think" you will not use 10 or 20 (or 30 or 40 or 50) you are WRONG!

Trust me.


Retail price is $33 each. My 2 carton buy is more than 25% below retail price!
I am selling these ONLY in Factory cartons of TEN for $A270 (Stock code 592SK)
Or TWO factory cartons of ten = 20 stockbooks - for just $A500!
(UNDER A80¢ a page!) – around 25% below retail. (Stock code 592SL)
(And yes, I will quote even lower prices on larger buys - dealers, re-sellers or collectors with a LOT of re-housing to do, please enquire!)
YOUR Choice of which colour is in each box 10. If no choice is made, I'll send you the top box on the shelf. Most collectors have no preference.
Use these codes for specific COLOURS if you wish for that -
Red = 592SKR
Blue = 592SKB
Green = 592SKG
Black = 592SKN
All boxes are mailed well packed, and Registered and insured for protection.



LIGHTHOUSE STOCKBOOKS
AT Under HALF THE COST OF HAGNER SHEETS !!!!!


Every credit card shown is accepted WITHOUT fee. Earn Frequent Flier points
while buying at bargain prices! ALL prices are in weak Ozzie Dollars.
I charge NO nasty, nasty "Buyer's Commission" on stamps
like nearly every "Auction" does.

GLEN $TEPHEN$

Full Time Stamp Dealer in Australia for 35 years.

Life Member - American Stamp Dealers' Association. (ASDA - New York) Also Member - Philatelic Traders' Society

(PTS London) and many other philatelic bodies.

ALL Postage + Insurance is extra. Visa/BankCard/MasterCard/Amex all OK, at NO fee, even for "Lay-Bys"! All lots offered are subject to my usual

Conditions of Sale, copy upon request .

Sydney's

BIGGEST STAMP BUYER: Post me ANYTHING via Registered Mail for my same-day cheque. Avoid copping the Now normal 45% Auction "Commissions" (20% Buyer + 15% Seller + GST, etc) AND their five-month delays!

Read HERE for details.

"Lothlórien", 4 The Tor Walk, CASTLECRAG (Sydney), N.S.W. 2068

Australia

Phone 7 Days: (02) 9958-1333 PO Box 4007, Castlecrag. NSW. 2068

E-Mail: glen@glenstephens.com The Number #1 Web Sites: www.stampboards.com
| | | |
| --- | --- | --- |
| | Search all my 300+ web pages! Simply type in what you are looking for. "Penny Black", "Latvia", "Imprints", "Morocco", "Fungi" "Year Books", etc! Using quotes ( " ) is more accurate for multi word searches - i.e. "Australian FDC" gives FAR more specific matches than simply Australian FDC if used with no quotes. Search is NOT case sensitive. Tip - keep the search word singular - "Machin" yields far more matches than "Machins" etc. | |


I am a dealer Member in Good Standing Of:

Full Time Stamp Dealer in Australia for 30+ years.
Life Member - American Stamp Dealers' Association. (New York)
Philatelic Traders' Society. (London)