Click To Go Back To The Main www.GlenStephens.com Stamps Homepage

Welcome! You are visitor
to www.GlenStephens.com




Glen Stephens
Monthly "Stamp News" Market Tipster Column


June 2006

---
Records broken everywhere!
A 1912 unadopted essay for Australia's first Kangaroo and Map stamp issue was auctioned April 22 for $A174,750 or $US130,573.

In US dollars at least ($US130,573) this is a record price in US dollars for any Australian stamp item, essay or proof. My research indicates it may be a world record price for a single stamp essay from any country.

The auction result was obtained by Prestige Philately in Melbourne.

The essay in bright blue is on thick ungummed unwatermarked paper roughly rouletted percé en scie gauging 14½. This same design is known to exist in several different colours.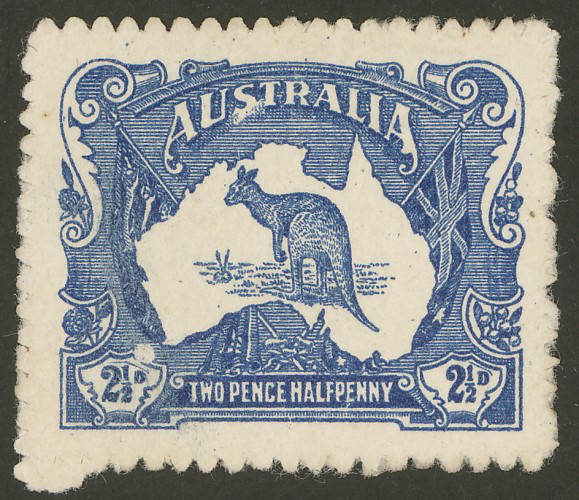 Double Catalogue - $174,740
This essay is catalogued in the "Australian Commonwealth Specialists' Catalogue" as number #KE2 at $75,000, so the realisation was way over twice current catalogue price.

Previous record price for any Australian philatelic item was set in March 2003 when Spink auctioned a joined pair of 2d red King George V head stamps for the then equivalent of $A217,898 ... however that only came to $US130,028, hence the new "record" Greenback price!

The two 1930 King George V 2d red stamps were joined "upside-down" (tête-bêche), transforming two otherwise common stamps items into (then) the most costly item in Australian philately. This pair if separated would become two hinged mint common stamps which have a retail value of a couple of dollars each.

Another Kangaroo and Map design essay in the same April 22 Melbourne auction also realised more than double catalogue price. This was a vertical format 1d red Roo with two value tablets, and the island of Tasmania omitted. This is in dull red and imperforate on ungummed unwatermarked paper.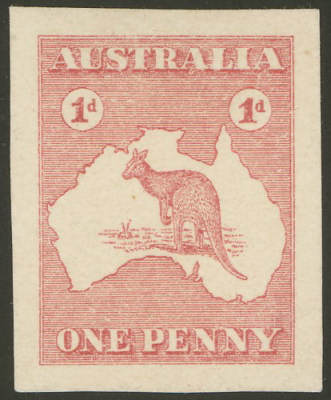 Sold for $154,362

This example with commissions sold for $A154,362 but an Australian buyer would need to add 10% GST tax to the hammer price.

Gary Watson, owner Prestige Philately was delighted with the result. He refused to divulge whether the essays would stay in Australia.

"At this point I am sworn to secrecy by the vendors and the purchaser(s) as to whether one buyer purchased these two, and the other two major Kangaroo and Map essays we sold at this auction."

I understand from a later press report that the buyer of all the four Kangaroo essays was Hugh Morgan. Mr Morgan is ex-CEO of massive Australian conglomerate Western Mining Company, and a keen collector and exhibitor of Australian stamps. With Morgan's high visibility in the business world, this purchase was a feature story in the "Australian Financial Review."
Records Broken
Prestige Philately broke numerous other price records in the same sale, highlighting the boom market prevailing locally in recent months for all top end pre-war Australian material.

The same auction broke the price for a watermark error on an Australian stamp - with a fine used copy of the 1915/28 £1 brown and blue Kangaroo sideways watermark error selling for $61,162 after commissions were added. The "Australian Commonwealth Specialists' Catalogue" states about a dozen used copies are known of that error.

Even a lowly 1915 2d grey Kangaroo with watermark inverted realised $26,795, or nearly 4 times the "Australian Commonwealth Specialists' Catalogue" value of $7,500.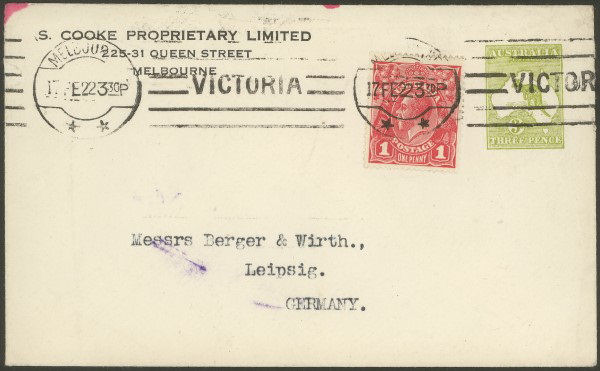 $26,795 - you are kidding?!

Even un-assuming looking postal stationary items broke all price records at this sale. An otherwise unremarkable looking 3d Kangaroo PTPO envelope with extra 1d stamp added used in 1922 was sold for over treble the bullish estimate, bringing $26,795. An Australian buyer also needed to add 10% GST on the hammer price.

Such 3d stationary items generally went overseas, and many could still be sitting unrecognised in the collections and stocks of foreign readers. With or without the extra 1d stamp a similar value would prevail on this 3d olive Kangaroo envelope with 2 determined buyers as this sale had.

Even "standard" 20th century stamp issues broke records. A facially attractive MUH 1913 £1 Kangaroo sold for $A18,640 making a joke of the current catalogue and "retail" prices. Two large dealers who looked at the stamp told me the gum was not quite fresh, i.e.a little "suntanned". A VERY expensive sun-tan is all I can say!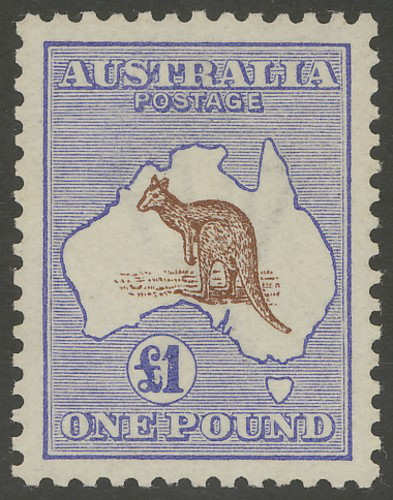 - Expensive sun-tan
Gary Watson advised me Prestige Philately has booth 1714 at the "Washington 2006" World Philatelic Exhibition, May 27-June 3.

"None of these essays, or indeed the watermark errors or stationary are listed or priced by Scott. Many Americans vendors realise the prime venue for such material to be placed for sale is within Australia" Watson told me today.

Watson made the comment to me that many of the high prices realisations obtained in this sale were from vintage items that were new totally new discoveries to the Australian market.
The Australian stamps above set records, but nothing locally gets near the USA biggies.

The 1847 cover illustrated nearby will be auctioned May 13 in New York. The estimate was "$US1 to $US1½ million". It sold for $US1.2 million plus 10%, or $US1.32 million = $A1,552,980.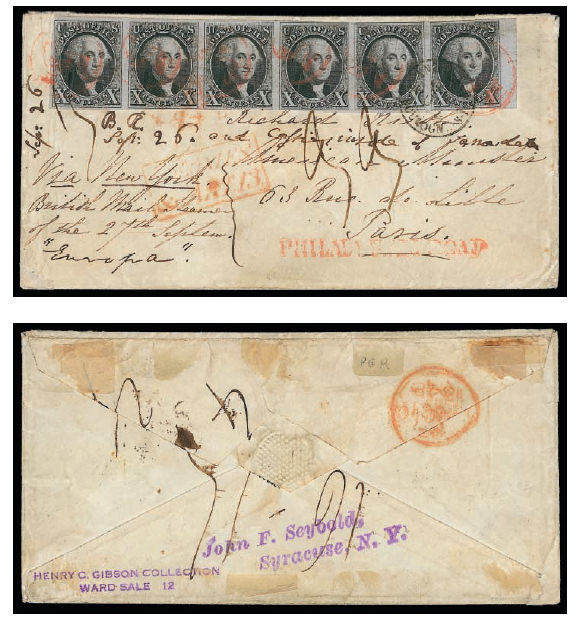 May 13 2006 THE RUSH 1847 COVER SELLS FOR US$1.32 MILLION ($A1,552,980.00)
| | | |
| --- | --- | --- |
| | Robert A. Siegel was the auctioneer, and the cover is known as the "Rush Cover" due to the addressee. It bears six copies of the USA 1847 10c black George Washington. | |
Spanish Scandal
As I am typing this column mid May the world's largest stamp related scandal was unfolding in Spain. Some 400,000 "Mum and Dad" investors in stamps had lost about €5 BILLION. (=$A8.26 BILLION.)

A sobering thought. That figure is around the annual nett profit COMBINED of massive banks like Westpac Australia, National Australia Bank and Commonwealth Bank Of Australia that between them dominate this market.

On May 11, José Luis Rodríguez Zapatero, the Spanish Prime Minister, promised to protect the "rights, interests and expectations" of hundreds of thousands of small investors caught up in the biggest suspected fraud scandal of any kind in his country's history.

The move came as panic spread among affected investors after the Finance Ministry and Bank of Spain made clear that unregulated investments in stamps were not covered by any government-backed insurance scheme.

Financial analysts said they feared the scandal might lead to panic withdrawals from genuine investment schemes that are fully regulated in Spain, such as online bank accounts or investments trusts.

It all related to the Afinsa group, who I wrote about in this column several months back.

Some 300 Spanish Police raided their premises on May 10. A massive operation. Spanish prosecutors on May 11 charged 11 people allegedly involved in a pyramid scheme, that guaranteed high returns on antique stamps and involved billions of dollars of investment.

Five executives each, from two collectibles trading companies Afinsa and Forum Filatelico were charged.

Bail was refused, and all nine senior executives arrested have been remanded in Police custody. Magistrates were concerned that evidence could be destroyed or the suspects may flee the country, as the sums of money discovered in cash bundles was massive..

The unmistakable smell of fresh plaster alerted police executing a search warrant to a package hidden in the wall of Francisco Guijarro Lazaro's lavish $A15 million home in La Moraleja, Madrid's most expensive district. It is set in nine acres, has its own tennis court, parking for a dozen vehicles and a basement discotheque.

Closer inspection of the prominent stamp dealer's Madrid mansion revealed a cache of €10 million (=$A16,727,000) in cash, in €500 notes, the most dramatic discovery from raids this week.

Lazaro claimed the cash had been honestly made selling stamps to Afinsa. Why he chose to quickly hide it plastered behind the wall was not explained. Lazaro and several others appeared before the Spanish courts on charges of fraud, money laundering, embezzlement, tax evasion and criminal insolvency.

Spanish police sources said the seized €10 million cash exceeded the largest hauls seized from the Russian mafia, crooked Spanish council officials, or even British criminals in the old days of the Costa del Crime.

For years, Afinsa invited investors across Spain to buy antique stamps "that were completely overvalued if not fake" and then paid them interest that did not come from appreciation in stamp value, but rather from money chipped in by new customers, the official charge sheet says.

Forum Filatelico did the same things, except for using counterfeit stamps, the sheet stated.

"In this way, the defendants designed a business that could only work if it repeated ad infinitum this same fraudulent practice with new customers" the prosecutors wrote, adding that apparently large sums of money also went to the defendants themselves.

The group persuaded savers to invest in postage stamps by promising high returns and then made interest payments using the investments of new clients, prosecuting magistrates Alejandro Luzon and Juan Pavia said in court documents May 11.

Some investors received interest payments as high as 10 percent a year - much higher than rates offered by banks these days for savings accounts or fixed-term investments.

The stamp collections were stored by the companies. In many case, the investors never saw their investments and knew little about them.

Greg Manning
Afinsa Group owns about 67% of the Nasdaq listed ESCALA ... previously called the Greg Manning Group. Over 50% of Escala revenue was derived from selling material to Afinsa group companies.

Ecsala shares dropped from a $US32 close on May 8, to $US4.34 on May 11 close, as I typed this - and were heading south rapidly in after market sales. A class action was lodged in the USA May 9 by Escala investors. The complaint alleges violations of US federal securities laws.

Many major stamp auctions are owned by this Manning/Escala group.

The group's North American operations include huge names like Greg Manning Auctions division, Ivy & Manning Philatelic Auctions, Greg Manning Galleries, Greg Martin Auctions, Spectrum Numismatics, Teletrade, Nutmeg Stamp Sales, Superior Sports Auctions, Bowers and Merena Auctions, Kingswood Coin Auctions, and H.R. Harmer.

In Europe, the leading stamp auction houses affiliated with the network are Auctentia Subastas (Afinsa Auctions) of Madrid Spain, Corinphila Auktionen of Zurich Switzerland, and the Koehler group of auction companies of Berlin and Wiesbaden Germany.

In Asia, Escala's auctions operations are conducted through John Bull Stamp Auctions Ltd, the oldest philatelic auction house in Hong Kong.

My guess is these auctions have been incredibly profitable. They typically make about 35% on all transactions, in a very strong market for quality stamps. It is the activities of Afinsa stitching up 400,000 clueless mums and dads in Spain with overpriced junk that seems to be the problem.
"INSOLVENT"
Afinsa is "absolutely insolvent", Spain's public prosecutor claimed on Thursday May 11. The company disputes this. In an official complaint filed to the High Court, the prosecutor accused Afinsa of operating a pyramid scheme.

In addition to offering apparently legitimate stamp and coin auctions, both Afinsa and Forum Filatelico sold investments offering guaranteed rates of return of up to 10%, backed by the value of the stamps in the collection. In these investments.

A post-dated check is given to the investor, and after a year, the houses either find a buyer for the stamps or buy them back themselves. The investor has the option of taking the money or investing in more stamps. Until this month investors had been opting for the latter.

New investors of course fund the 10% payout. A classic "Ponzi" or Pyramid scheme. And it all crashed down like a pack of cards. 5 BILLION Euros worth of cards.

Stanley Gibbons offer a very similar scheme. (I stress neither company has any direct connection.) I found this on their website today - an example of how they aggressively attract "investors":

"Example - Invest £10,000 in stamps for a fixed period of 10 years at 7% per annum. At the end of this period you are guaranteed a return of £17,000 (initial investment plus 7% per annum)."

Sounds very much like Afinsa to me. And is inherently dangerous in my opinion.


Gibbons share price also slumped, but not nearly as much as Escala did. Interestingly SG Chairman Paul Fraser slashed his stake April 18 to 226,000 shares, after selling 1 million shares at 1.55p each.

Timothy Dunningham, who stepped down as a non-executive director in March, also sold a million shares at the same price. His total stake in the group was thus cut to 669,000, which represents 2% of the company.

Dunningham seems to do well out of predicting share price falls in companies related to Stanley Gibbons - he netted about £2 million profit back in 1998 as outlined in detail in my press articles at that time.
LOCAL IMPACT
Thankfully there will be virtually no local fallout in my view.

Our local Australian market is strong as real collectors are underpinning it. Very few collectors here buy Spain or Portugal stamps, where it can be expected weakness will prevail for quite some time.

The Federal Budget announcement in May of the very generous new Superannuation arrangements from July1 next year will greatly increase local spending not decrease it. Many existing collectors are buying stamps of their choice with their self-managed Super.

The fact anyone who retires over 55 and sells their stamps and legally pays NO Capital Gains tax will also spur on local buying. That is a huge positive change from the existing system.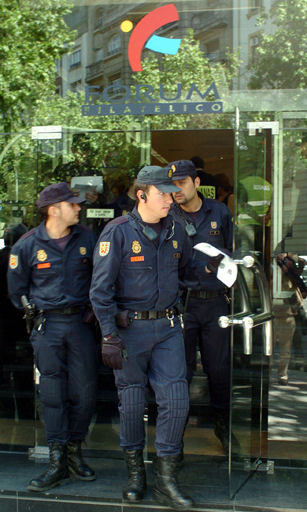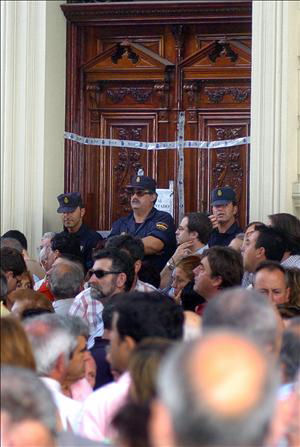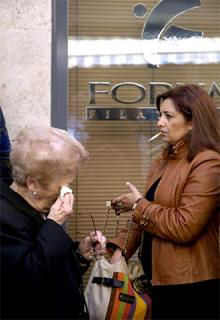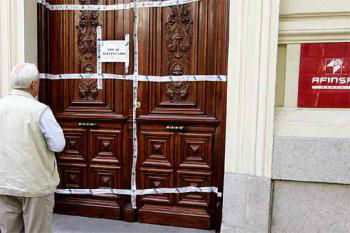 | | | |
| --- | --- | --- |
| | A crowd of angry investors front police blocking entry to the sealed off wooden doored Afinsa headquarters. An elderly woman "investor" sobbing outside the locked Forum Filatelico offices - and Spanish police leaving the same offices armed with Search Warrant. | |








Get my regular market update emails FREE. Stamp gossip, price trends, record sale prices, and many one-time stamp specials, wholesale bargains, and exciting offers and breaking philatelic news. A mini stamp magazine in every email! "KNOWLEDGE IS POWER". The ONE stamp list you MUST be on, to keep in touch with the rapidly changing world market. One client made $65,000 profit in a few months after following my specific advice. Sign up securely and quickly by clicking HERE to access my automated data base. And wiser still ADD your home AND work email, if I only have one right now. Add a stamp friend's email address if you wish. One short click and you are subscribed to probably the most read email list in the stamp world!


Instant Currency Conversion


FREE! Just click here... see exactly what my lots cost in your currency.




If you would like to be notified of updates to this website, Click HERE.

If have any questions,
or comments regarding my site, please email me at glen@glenstephens.com


I am a Member Of
Full Time Stamp Dealer in Australia for over 25 years.
Life Member - American Stamp Dealers' Association. (New York)
Also Member of; Philatelic Traders' Society. (London) ANDA. (Melbourne) American Philatelic Society, etc

GLEN $TEPHEN$
Full Time Stamp Dealer in Australia for over 25 years.
Life Member - American Stamp Dealers' Association. (New York)
Also Member - Philatelic Traders' Society. (London) ANDA. (Melbourne) American Philatelic Society, etc

ALL Postage + Insurance is extra. Visa/BankCard/MasterCard/Diners/Amex all OK, even for "Lay-Bys"! All lots offered are subject to my usual Conditions of Sale, copy upon request BIGGEST STAMP BUYER: Post me ANYTHING via Registered Mail for my same-day cheque. Avoid the GENERALLY 40% Auction " Commissions" (15% + 17½ + GST, etc.) AND their five-month delays! Read for details.
"Lothlórien," No. 4 The Tor Walk, CASTLECRAG (Sydney), N.S.W. 2068
Phone: (02) 9958-1333 Fax: (02) 9958-1444 (Both 25 Hours, 7 Days!)
E-Mail: glen@glenstephens.com
Web Sites: www.glenstephens.com www.glenstephens.net or www.australianstamps.net

Sign up AUTOMATICALLY to my world renowned bi-weekly stamp gossip mailing list!
Click here to see MANY 1000s of stamp lots for sale at low $A Nett prices
Click here for all you need to know re SELLING your stamps for SPOT CASH
Click here for the current Monthly "Internet Only" special offers - CHEAP!
to read all my recent International stamp magazine articles.
Click here to get back to the main www.GlenStephens.com Homepage
Click here to ORDER on-line ANY items from ANY of my dozens of lists
Click for all info on Conditions Of Sale, Payments, Shipping, Returns &c
Click here for the complete library of my very unusual world travels!
How to PAY me. I accept EVERYTHING - even blankets and axes and beads!
Australia Post Annual YEAR BOOKS - massive stock - '27% off' discount offer today!
Visit my new page on RARITIES - Roos & other expensive photo items.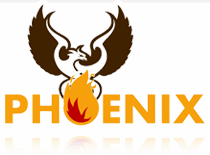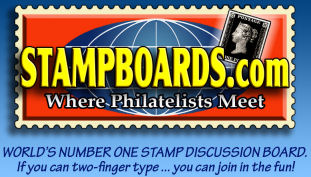 Instant Currency Conversion


FREE! Just click here...


E-mail me at glen@glenstephens.com -
Every credit card shown is accepted WITHOUT fee.
Earn Frequent Flier points while buying at bargain prices!
ALL prices are in weak Ozzie Dollars. I charge NO nasty, nasty
"Buyer's Commission" on stamps like nearly every "Auction" does.