Click To Go Back To The Main www.GlenStephens.com Stamps Homepage

Welcome! You are visitor
to www.GlenStephens.com




Glen Stephens
Monthly "Stamp News" Market Tipster Column


November 2006

---
$1 million collector windfall
A New Zealand stamp collector will receive over $NZ1,000,000 - probably tax free, from a recent new issue purchase.

A collector in Hamilton, 72 kilometres south of Auckland got lucky in June. More detail on that later.

To recap - New Zealand Post was to issue 5 stamps on June 7, 2006.

The stamp set was to be issued to highlight Maori Performing Arts - or "Kapa Haka".

I understand New Zealand Post consulted with Te Papa (the National Museum in Wellington) and Te Puni Kokiri representatives during the stamp series development process.

There were 5 stamps in the planned set - 45˘, 90˘, $1.35, $1.50 and $2 values. They were printed in the usual sheet form, and the letter rate 45˘ was also printed in self adhesive format in rolls of 100, and in booklets of 10.

New Zealand Post cancelled the planned Maori Performing Arts stamps three working days before the scheduled June 7 issue date because it was thought that the cartoon-style designs may cause offense to some Maori people.

The post office advised that human error led to some stamps being sold and mailed to eight mail-order customers before the issue date.
Million dollar Order
One collector ordered an assortment of these Maori stamp products. He ordered six plate blocks of 6, 10 booklets, 5 FDC, and a roll of 100 x self-adhesives, and 2 Presentation packs.

That collector is now selling them via a Hamilton dealer Alan Craig. He is shown nearby holding a FDC.

Craig told me this week the buyer is a long time customer, who is a Communications Manager.

"This chap comes and visits me just before Christmas each year and buys ten x 64 page stockbooks" Craig told me.

"He reads each new issue Bulletin and orders the stamps he likes, which are not all of them. Then at the end of each year he neatly places his annual purchases into these 10 books" he continued.

"He really liked the Kapa Haka designs and ordered quite a few. He was sent fully 86% of the stamps in total that New Zealand post mailed to the 8 clients"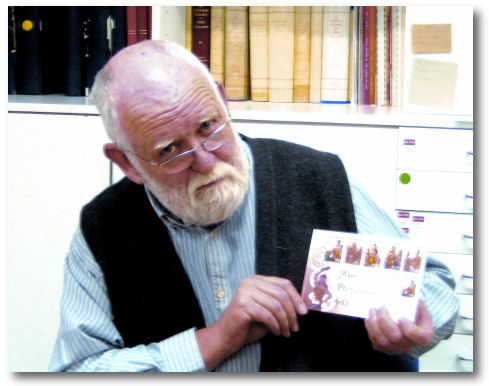 The $24,000 FDC

Alan Craig told me he will get his client one million dollars nett from the sale of these stamps. I have checked his math and this is very feasible. A large chunk of them have already been sold to the trade. And many more will sell at "Kiwipex 2006" early November where he has a stand.

New Zealand has no Capital Gains Tax, and this appears to be a genuine hobby windfall.

I am not an accountant, but other members of the New Zealand trade have advised me the proceeds of this sale will almost certainly be tax free in the hands of the lucky Hamilton collector.

The windfall purchase has gained much media attention in New Zealand and many newspapers have covered the discovery - a great boost to stamp collecting over there.

I bet NZ Post gets a surge of new issue buying in the short term!

Sales of these stamps are strong in New Zealand. John Mowbray had a Public Auction October 7 in Wellington where a set of 5 mint realised $NZ14,025 and a single self-adhesive sold for $NZ2,571.25
Mowbray needed to hire burly security staff and alerted local police to the potential disruption of this auction.

I understand another dealer Donald Ion had threatened to organise a noisy Maori protest against the sale of these "offensive" stamps. There was no protest. This auction was Mowbray's most successful ever, grossing over $NZ1,000,000.

I am advised Police spoke to Ion about this matter. Ion was the dealer who engineered the stamp set being withdrawn in the first instance. He has just resigned from the NZSDA.

These auction realisations are entirely in line with my predictions of 2 months back when no copies had appeared on the market. I quoted 3 major NZ dealers who estimated a set might fetch $NZ5,000 retail.

I went on record as saying they were worth 2 or 3 times that level in my professional view. I think they may even go higher.

I based my prediction on the 1996 40c "Teddy Bear" Health issue, which is remarkably similar in background. I broke that story to the international stamp world via my magazine columns in the USA, England and Australia soon after the issue date.

The Scott catalogue states about 500 of the 40˘ self-adhesive examples of that stamp were sold by the Post Office despite them attempting to withdraw them. Only 218 self-adhesive 45˘ Kapa Haka were ever mailed out.

Don White, Manger of Dunedin Stamp Centre told me: "we still get about $3,000-$4,000 for self adhesives of the Teddy Bears. However, I do not have any in stock, and this is not a selling ad!"

These "Health" semi-postal stamps were not widely issued showing the teddy bear in the design, due to a curious last moment PO decision that the design illustrated nearby would contravene New Zealand child safety rules.

They are listed and priced in both Scott and Stanley Gibbons and regional catalogues. Scott lists the self-adhesive 40˘ "Teddy Bear" as B155 at $US1,500.


Retail $16,000

Retail in New Zealand for the "Kapa Haka" issue as I type this mid October is $NZ16,000 for a set of 5, $NZ2,600 for a 45˘ self-adhesive single, and $NZ24,000 for a First Day Cover.

New Zealand Post claims they asked the eight customers to whom the stamps were sold and mailed to please return them for refund.

It was reported to me by a leading NZ dealer (but not confirmed by NZPO) that at least two customers did that. However many of the stamps were not returned and remain quite legally in the hands of the purchasers, or to those to whom they have sold them.

Alan Craig's customer who received 86% of all issued stamps received a single phone call asking for them to be returned. Suffice to say he declined, and heard no more on the matter.



NZPO contact
However, I do NOT believe NZPO did contact all purchasers as they claim on their website.

Ivor Masters, General Manager, Stamps and Collectables made the following statement which is on the PO website as this is written, mid October. "We have telephoned or written to the recipients of the non-issued stamp products and have asked them to return the items that were sent."

I contacted one purchaser in September who ordered and received 10 x blank FDC's, and who later offered some for sale on internet auctions who says she received no contact whatever.

That Taranaki based collector, whose member name on TradeMe.com and ebay.com is "xxxoliviaxxx," told me that Trade Me eventually refused to allow the blank envelopes to be offered on its site, and they cancelled her later auctions offering them.

Olivia told me they said: "they do not want that kind of thing sold on there (sic) site."

She sold some FDC's and then received this email from the auction site re a further current listing:

"Your listing for MAORI PERFORMING ARTS NZ POST FIRST DAY COVER 2006 - Listing no. 60240433 - has been withdrawn. Unfortunately the listing above does not comply with the Trade Me terms and conditions, and the product is not permitted to be sold on Trade Me."

She then listed and sold some FDC on the zillion.com website in New Zealand.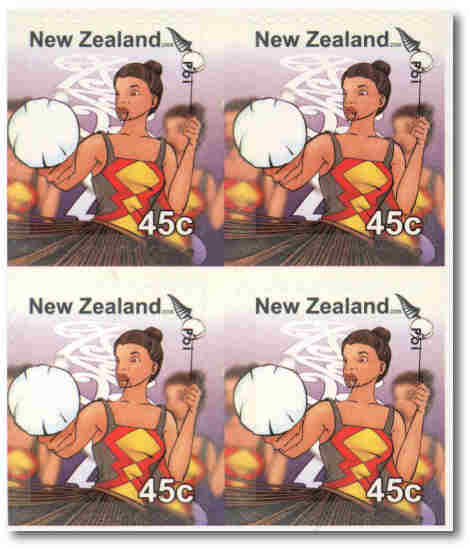 Complete booklet pane
A New Zealand dealer Stephen McLachlan from Shades Stamp Shop in Christchurch also encountered numerous problems attempting to sell some of the un-issued stamps.

In late August he listed a 45c self-adhesive on trademe.com which in New Zealand is far larger and more popular than ebay. TradeMe withdrew the item after unspecified complaints as it may "cause offence".

McLachlan listed the items again via a friend's account - this time not using an illustration, so that no offence might be given to anyone. TradeMe also closed down that auction stating: "You have been warned three times about listing this type of item on TradeMe ...".



ebay antics
Stephen McLachlan persevered and listed the single stamp again - this time on ebay where his handle is "kiwisteve".

ebay closed the initial auction after 3 days, citing the reason as a "complaint" being received - as his website address showed in the listing. (I see stamp dealer websites on 100s of ebay stamp and other listings.) That website had been present on this seller's ebay lots for 2 years with no complaint.

McLachlan once again persevered, removed the website link, and listed the stamp once again on eBay.

Lot 180025366376 sold for $US1,520 ($A2,050) on September 12. It attracted 11 bids and sold to a UK collector, whose ebay handle is "kuki0505".

McLachlan listed a second copy on ebay and that sold for $US1,510 to an Auckland buyer.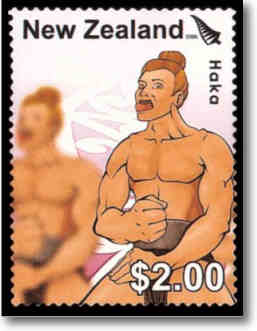 Used on letter to Scotland
One of the eight purchasers from NZ Post contacted me by email in late August after locating my initial stamp article via a Google search. His name was Bernard and he had purchased a booklet of 10 self-adhesives, a set of 5 mint, a single self-adhesive, and a corner block of 4 of the $2 value.

Bernard said he had been a collector for 40 years and had never sold a stamp in that time or attended a stamp auction. He also volunteered at that initial contact he had NOT been contacted by New Zealand Post at any time to return his purchase.

He stated he had used half the booklet to mail regular letters in Auckland, and used one of the $2 stamps to send a letter to Edinburgh UK. He then became aware in the media these stamps might be valuable, and searched and found my article on the internet.

This person contacted me BEFORE the large holding of the Hamilton collector was known to me or the trade. Bernard had the un-accounted booklet and the mint block of $2, and I believed his story. I asked for and received a scan of the remains of the booklet and that pane of 4 is illustrated nearby.

I was also sent a scan of the barcode top left corner pair of the $2 - remaining from the original block of 4. Only a person in possession of these stamps could have taken those scans, as it is unique.

The only other blocks existing are plate blocks of 6 from the lower left, with no barcodes.

I do not believe this person contacted any other dealer. The status of these stamps changed considerably based on this contact from Bernard. The fact he used 5 letter rate stamps on local mail, and a $2 to the UK proves beyond doubt to me that these stamps were used in good faith on legitimate commercial mail.

A member of the public ordering a new stamp issue, receiving it from the PO, being charged for it, and using some of them on mail makes this a perfectly legitimate issue to list in stamp catalogues in my view.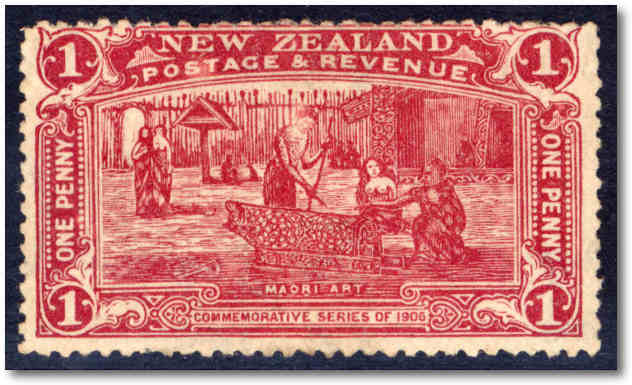 Several dealers will have examples of these "Kapa Haka" stamps at "Kiwipex 2006" on November 2-5 2006 held in the Christchurch Convention Centre. This is exactly 100 years to the day of the opening of the famous 1906 Christchurch Exhibition.

Interestingly, that Exhibition saw the 1906 1d Christchurch CLARET colour error (SG #371a) come to light - also un-issued generally. MUH copies of that stamp have sold for up to $NZ22,500 at public auction, yet a couple of sheets of these were issued - 100% of them to collectors. The numbers of those and the 45c self-adhesives existing are very similar. However the price is 10 times more!

Finally - an enormous "Thank You" to the scores of readers and dealers who have keep me "in the loop" over this exciting stamp issue. One central source for information to filter through does help in making the overall picture a lot clearer to all. Please keep in touch with any developments you may see or hear about!



$10m Kangaroo Collection
Well known Sydney collector Arthur Gray consigned his gold medal Kangaroo collection to Shreves Auction Galleries in the USA during September.

I spoke to both Arthur and Charles Shreve at length mid September, and it will be quite an auction, sometime in early 2007.

It will easily smash the auction record of any previous sale by Shreves. My guess is the collection will sell for around $10 million if marketed well, to a world market.

Unfortunately neither party could furnish any images of stamps from the collection by editorial deadline date, so hopefully more details will be available to readers next magazine. Remember you read it here first!
STOP PRESS - I believe I am the first stamp dealer in the world, outside of New Zealand to offer this item.

The un-issued 45˘ "Poi" Maori dancer self-adhesive booklet stamp. I have ten (10) copies of this stamp - and that is it. This is around 10% of the copies that exist worldwide. FAST ordering is recommended as when they are gone, they can't be replaced.

Price is $A2,275 a single self-adhesive neatly cut from the block, or $A4,475 a horizontal pair, which as you can see looks superb, or $A8,750 a block of 4 - if a block is still intact of course when you order! (A block of 4 is a booklet pane - each booklet has 2 panes of 4, and a pair.) Or the complete booklet of 10 for $A22,500.

These figures are in line with (or lower than) NZ retail which is getting higher each month as supply rapidly shrinks, and news of their existence slowly spreads overseas. And the NZ dollar has strengthened a lot against $A in recent months.

(I also have several full sets of 5 for sale MUH at $A13,500 a set.)

If you buy them off me as an Australian resident, you avoid a certain 10% GST impost upon arrival as a highly insured item, and the nasty new 3-4% "currency surcharge" + bad exchange rate your credit card bank will certainly levy.

Far more details here:









Get my regular market update emails FREE. Stamp gossip, price trends, record sale prices, and many one-time stamp specials, wholesale bargains, and exciting offers and breaking philatelic news. A mini stamp magazine in every email! "KNOWLEDGE IS POWER". The ONE stamp list you MUST be on, to keep in touch with the rapidly changing world market. One client made $65,000 profit in a few months after following my specific advice. Sign up securely and quickly by clicking HERE to access my automated data base. And wiser still ADD your home AND work email, if I only have one right now. Add a stamp friend's email address if you wish. One short click and you are subscribed to probably the most read email list in the stamp world!


Instant Currency Conversion


FREE! Just click here... see exactly what my lots cost in your currency.




If you would like to be notified of updates to this website, Click HERE.

If have any questions,
or comments regarding my site, please email me at glen@glenstephens.com


I am a Member Of

Full Time Stamp Dealer in Australia for over 25 years.

GLEN $TEPHEN$

Full Time Stamp Dealer in Australia for over 25 years.

Life Member - American Stamp Dealers' Association. (New York)
Also Member - Philatelic Traders' Society. (London) ANDA. (Melbourne) American Philatelic Society, etc


ALL Postage + Insurance is extra. Visa/BankCard/MasterCard/Diners/Amex all OK, even for "Lay-Bys"! All lots offered are subject to my usual Conditions of Sale, copy upon request BIGGEST STAMP BUYER: Post me ANYTHING via Registered Mail for my same-day cheque. Avoid the GENERALLY 40% Auction " Commissions" (15% + 17˝ + GST, etc.) AND their five-month delays! Read for details.

"Lothlórien4 The Tor Walk, CASTLECRAG (Sydney), N.S.W. 2068
Phone: (02) 9958-1333 Fax: (02) 9958-1444 (Both 25 Hours, 7 Days!)
E-Mail: glen@glenstephens.com
Web Sites: www.glenstephens.com www.glenstephens.net or www.australianstamps.net

Sign up AUTOMATICALLY to my world renowned bi-weekly stamp gossip mailing list!

Click here to see MANY 1000s of stamp lots for sale at low $A Nett prices

Click here for all you need to know re SELLING your stamps for SPOT CASH

Click here for the current Monthly "Internet Only" special offers - CHEAP!

to read all my recent International stamp magazine articles. Click here to get back to the main www.GlenStephens.com Homepage

Click here to ORDER on-line ANY items from ANY of my dozens of lists

Click for all info on Conditions Of Sale, Payments, Shipping, Returns &c

Click here for the complete library of my very unusual world travels!

How to PAY me. I accept EVERYTHING - even blankets and axes and beads!

Australia Post Annual YEAR BOOKS - massive stock - '27% off' discount offer today!



Visit my new page on RARITIES - Roos & other expensive photo items.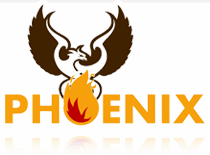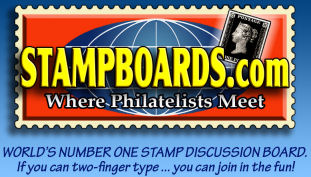 Instant Currency Conversion


FREE! Just click here...



E-mail me at glen@glenstephens.com -

Every credit card shown is accepted WITHOUT fee.
Earn Frequent Flier points while buying at bargain prices!
ALL prices are in weak Ozzie Dollars. I charge NO nasty, nasty
"Buyer's Commission" on stamps like nearly every "Auction" does.