Click To Go Back To The Main www.GlenStephens.com Stamps Homepage

Welcome! You are visitor
to www.GlenStephens.com




Glen Stephens
Monthly "Stamp News" Market Tipster Column


September 2011

---
Scarce cancels mean MONEY!
So how much do you know about cancels of the Australian States?

If this cancel shown nearby was on sale via your club circuit sheets etc for $50 would you buy it? For $100 would you? For $1000 would you???

This very nice '290' strike of Victoria is on an off centre pair of SG 70 roulette - cat £6 each, so a common stamp. With any other un-rated cancel, a $5-$10 pair retail most likely.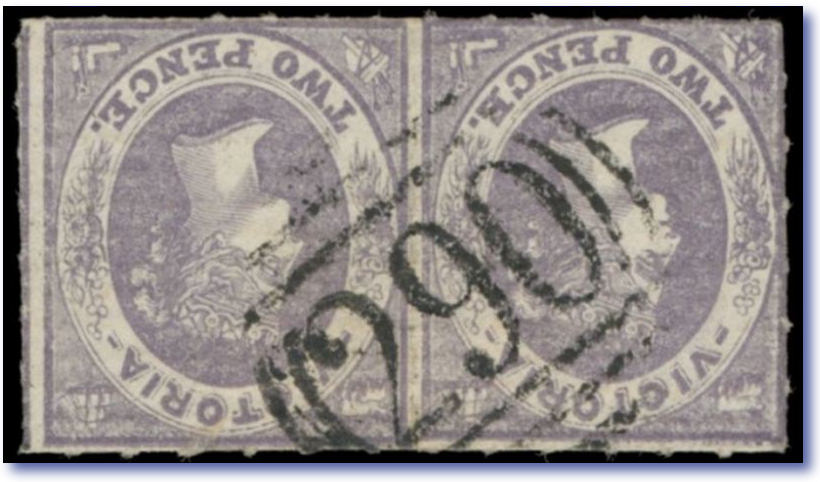 So, what is this one worth?
"290" was allocated to St Leonards - a scarce cancel from Victoria, but nowhere near the top of the totem pole in the rarity ratings in the excellent Freeman and White huge hard cover "numerals" book.

I've sold cartons of those over recent years - tinyurl.com/VicNums - and as I often type, "Knowledge Is Power" - and locating one half decent cancel, just once in your life, will readily pay for it.
Lucky Number "290"
Anyway back to our number "229". It was invoiced for around $A1,400 at the August Prestige Auction sale. Estimate was "only" $A300, so clearly a bidding battle took place.

That is way more than a MUH Sydney Harbour Bridge, or a GB £1 PUC, or a New Guinea £5 Bulolo etc.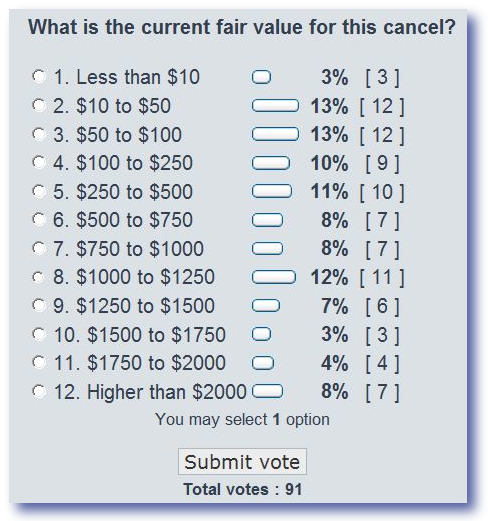 Only 6 correct guesses from 91 votes
Stampboards ran a guessing poll on what this cancel was worth, and after 91 votes only six had chosen the correct answer #9 – despite heaps of members being aware of what the item sold for!

Fully 50% of votes were for $500 or less, so it does show that scarcer cancels are tough items to value.
USA to cease "Official" stamps
These stamps, reserved for use exclusively by the US Government, were first issued in 1873.

The United States Post Office told "Linns Stamp News" recently that the last such stamp has been issued.

Later on in this piece I'll outline how readers might make some easy MONEY from this decision!

Official Mail stamps were developed in the 19th century as a means of accounting for postage on mail sent by various Federal departments.

The name of the department appeared in an arch at the top of its "Official" stamps. Each department's Official stamps, in whatever denomination, were of the same color.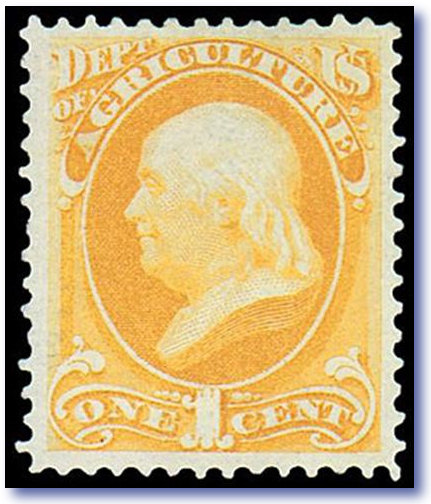 1873 "Scott #01" - first in the Book.
Thus, the nine different values for the Department of Agriculture were yellow, the five Executive Department stamps were red, the 10 Interior Department stamps were orange, and so on.

The series was not long lived, and was revived in 1983 with the "Great Seal of the United States" design as shown in the 1c value nearby.

The complete set of the new issue – all of the same design – ran to $5 face value.

It is illegal for the public to USE these officials on mail, but it is entirely legal to buy them mint at face, and own and collect covers, and used copies.
$ Penalty unchanged for 134 years!
The puny looking $300 fine for misuse is because it was set at $300 in 1877 and not amended in the ensuing 134 years! Postage rate has increased ~15 fold in the same period.

A very different system existed for most of the Australian perforated and overprinted "OS" Official Service stamps – they were not sold mint in most cases, so all mint copies of those were literally stolen goods from the Government.

All the Kangaroo issues are in this category, so to see them getting $1000s each mint is rather strange.

There was a forgery scandal re such "OS" stamps that swirled most of July and August – see tinyurl.com/OSfake for details.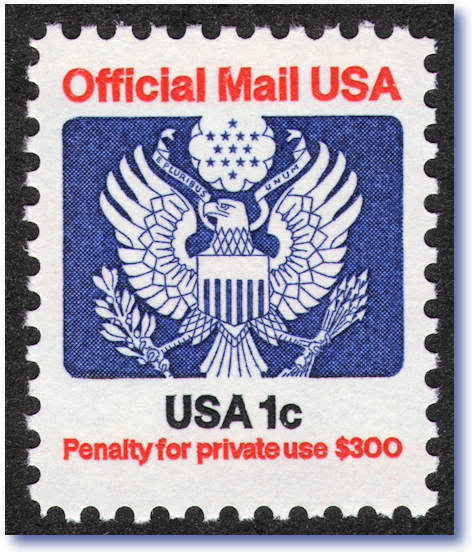 The original 1983 Perforated Official
The USA 2009 1¢ value is the ONLY USA Official ever issued in peel and stick. It was a "make up" value given the ever rising USA domestic letter rates.

This stamp comes in sheets of 20, with "© 1983 USPS" logo at side, and Barcode (574400) in all four corners on reverse. Most attractive, and album or Hagner or stockbook page size.

So a full sheet of 20 with 4 x corner plate blocks costs 20c to buy from the USPS. Only 10 million were printed - that is VERY few for the USA.

Ten full sheets costs only $US2. 100 sheets costs $US20, and 1000 sheets costs $US200. Easy to buy at face, and easy to store.
Corner the world market perhaps?
For $US10,000 you can corner 10% of the entire print run!

Being the last ever official stamp issued, and the only one of the series ever issued peel and stick, they may well show a profit down the track.

They are catalogued of course right now at 20¢ each in Scott ... or 20 times cost price. When Scott inevitably lifts the minimum price to 30¢ they go up in "cat value" by 50%.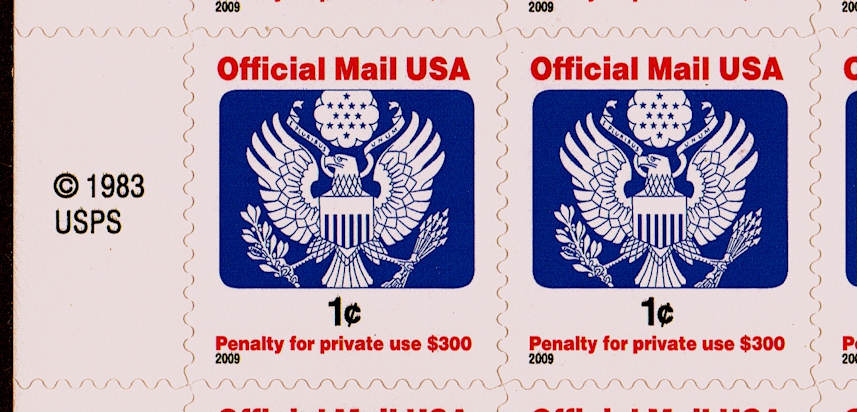 Enlarged section of sheet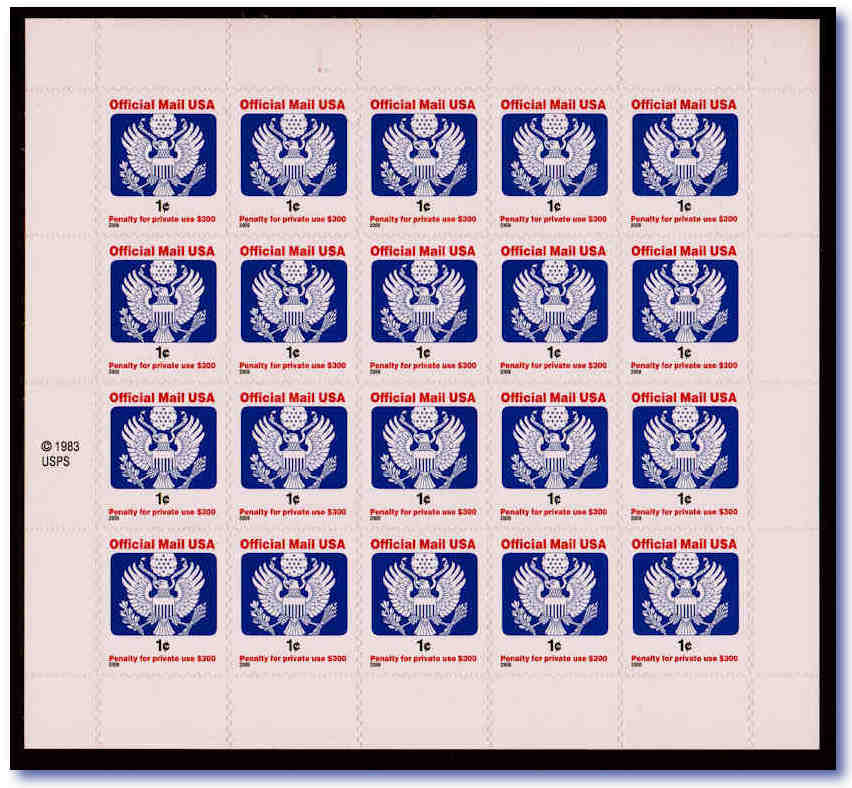 100 full sheets cost only $US20!
These are the type of things folks can start on ebay for 99¢ a sheet and take a punt. You may often get a few $$s for a 20¢ sheet. They look good, and if worst comes to pass, and they sell for only 99¢, you still make 500% less ebay fee, and also make money on the shipping.

This Official Mail stamp was NEVER available at national philatelic centres for customer sale. Only the "Stamp Fulfilment Services" offered this stamp for sale. Via mail order, or by telephone at 800-STAMP-24.

There are a lot of sillier things to invest $200 in. As I understand it when these sell out, they will be quietly withdrawn from sale. So act now.
Melbourne Cup hits the USA!
For the first time, an Australian cover has managed a podium finish at the annual American First Day Cover Society Cachetmaker's Contest - which has been going for decades.

In the results announced on August 5, 2011, well known Melbourne FDC collector identity Noel Almeida broke this long drought, taking second prize.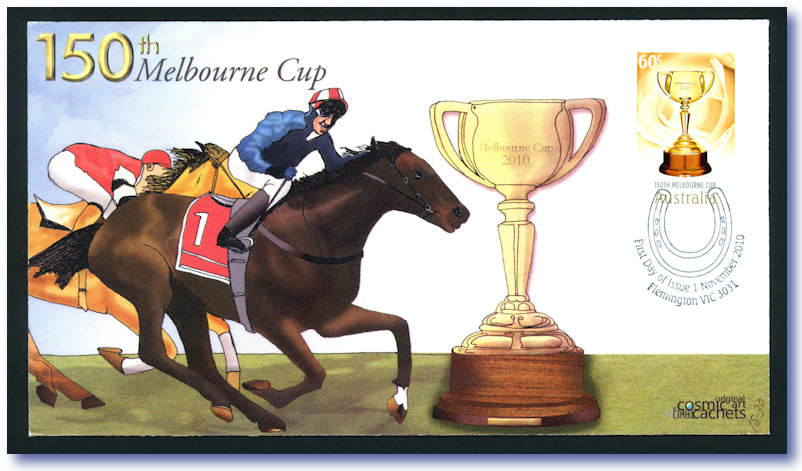 Beaten by a nose!
The cover - produced for Noel Almeida (Australian Sports Stamps) by Cosmic Covers of Salem, Oregon USA is illustrated nearby.

The cover of course commemorated the 150th running of the Melbourne Cup - "The Race That Stops A Nation". In Victoria, Cup Day is a legal public holiday for all workers.

Prize monies in the 2010 race were $A6 million, making it the richest horse race on the globe I understand.

The cover was hand drawn, uploaded to a computer, then painted on the computer and laser colour printed on archival stock
30 hand numbered copies done.
The cover was then cut to size on an envelope making machine, in a limited numbered edition of 30. Size of FDC is 95mm x 165mm. A few are still on sale - tinyurl.com/FDCcup

Only covers produced for stamps issued in 2010 qualified for entry in this 2011 competition. Among other factors, "concordance" plays a part in the points awarded.

Concordance refers to the matching of the stamp, postmark and illustration – "cachet" is the term used in the USA.

Almeida has a long association with covers and FDC, and edited a catalogue "Australian Post Office Souvenir Covers" near 30 years ago, which is the still the only real reference.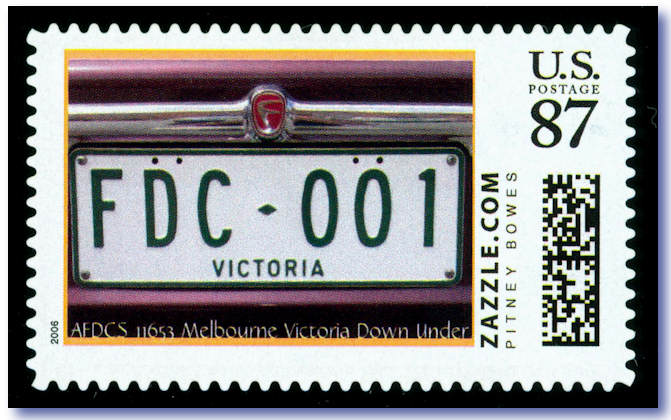 BANNED - on orders of Wife!
For many years Almeida's car number plate has been "FDC – 001" and in true FDC fanatic mode, he created a special Zazzle 87¢ legal tender stamp of it in 2006, and serviced 12 covers with it from Tucson – each hand numbered.

Noel has owned the "FDC – 001" plate since the 1990s, but advises his wife Gladys has now banned it from the family car, as she and the children are not collectors of anything!
SG China/HK/Taiwan/Macao cat.
The most "recent" Yang CHINA catalogue is now THREE years old. And that does NOT list the tricky and extensive pre-war issues.

The last Stanley Gibbons "China" catalogue was published FIVE years ago. It has just been updated.

This large tome is about 450 pages thick, and weighs a kilo, or 2.2lbs.

It also lists and prices Hong Kong in detail, and Taiwan (both) and Macao and Manchukuo.

And all the Japanese occupation (pages of those!) and German, Russian, Indo-China, French and USA occupation issues etc.

And the complex British Zones and regions etc. A very well filled volume.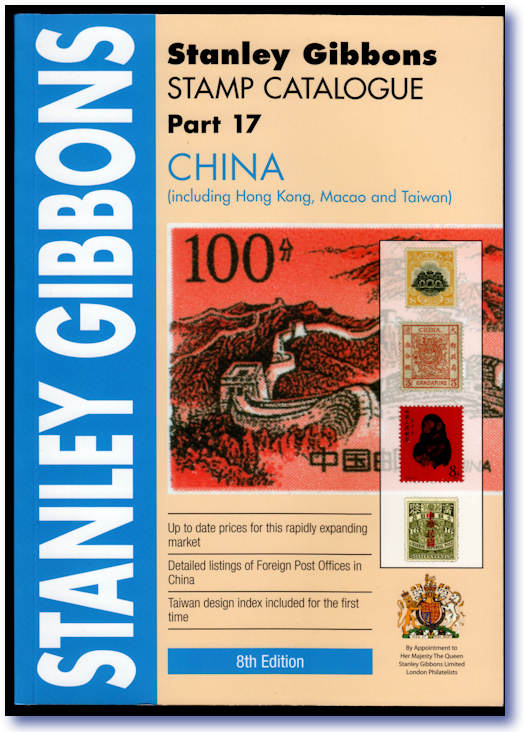 Essential catalogue to have on your desk
There are pages of Chinese local posts/courier posts - often found in old albums and sometimes are worth many $100s each. Without this book you will never know!

All prices were updated very recently. Whether you collect or re-sell this area, you MUST have this book, or you will cost yourself money.

Right now using even a year old catalogue for China means you might be selling for HALF the current market - true.

Sell one set for $125 that is really getting $200 on the informed market, and you have paid for the cat right there by your LOSS, as you are out of the loop!

The huge drawback of Yang for most folks (apart from being way out of date) is that nothing before WW2 is listed.

There are some very red hot areas in that huge time band, and having an out of date book for them is near useless.

Yang must have taken leave of their senses for not producing an ANNUAL catalogue for China, given the very volatile stamp market.
Yang Catalogue has drawbacks
The other thing that drives me NUTS using Yang for China is that the stamps are listed in many different sections. A 1974 set can be hidden in many places.

SG lists things in strict date order which is logical and easy to follow. I do not care if they are "T" or "J" or "N" series etc. I want to be able to find them FAST!

China issued their sets in year order, and using Yang can take an hour to look up 6 Hagners - that you can do in 5 minutes with SG.

Middle ground and common post war sets, like the 1962 Mei Lang Fang used are cat $US170 in Yang and fetch TWICE that at any auction right now.

So using a "current" Yang for selling will lose you TWICE what this books costs - on a single simple set.

I've sold quite a few since getting these books in stock, and all leading dealers will have copies. They are $A79 locally and for 450 pages, very good value.

As an illustration of WHY everyone needs this book, here is a perfect example from this month. That cost ME money!

On stampboards I listed up 5 slip-cased stockbooks of "Junk" for $135 - tinyurl.com/SBsJunk – it all looked pretty junky to me anyway.

I'd just bought it, and was chatting on the phone whilst taking photos, and being lazy, decided the few China in there also looked like junk in my view.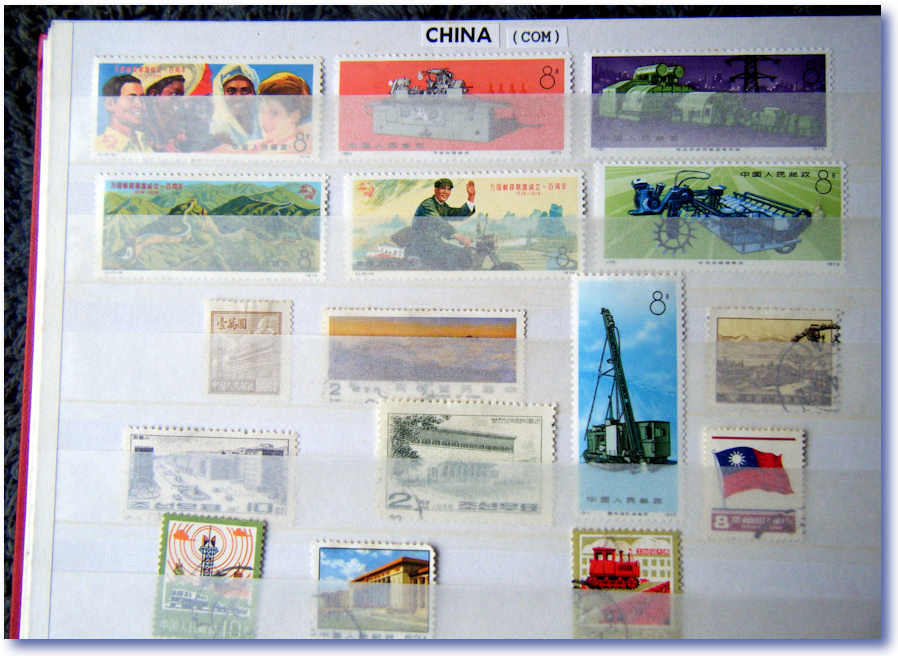 "One man's Junk is another Man's ..."
Only AFTER it was sold 12 minutes later – pretty normal for my bulky junk lots – did I note the dreary looking 1974 Turbine/Harvester set in fresh mint was cat £350 in this new Gibbons!

Value £95 EACH. They are only $US140 the set 4 in the ancient Yang – a perfect example of how far values have moved on China. They were £65 the SET in the last SG!
500% increases between editions.
So even an experienced dealer basically gave away a £350 set. For less experienced sellers, having this book on hand will likely pay for itself the first time you use it.

The price rises all around are often massive. I noticed the previous page has a 1971 boats set 4 - £31 in last SG, and £160 now mint. There are many others. Over 500% is a huge rise.

The catalogue is paid for many times over in just the one case, of the one set highlighted here. $A79 well spent. "Knowledge Is Power".

This catalogue also lists Hong Kong from 1862 to date Booklets, Dues, Postal Fiscals etc, with all plate and watermark varieties and Specimens etc. A very handy section.

Did you know an inverted watermark on the common 1977 20c Tourism low value was cat £500 mint and £200 used? A few cents otherwise. Well you do now!
"Post Office Mauritius" tops £1 million
An example of one the world's most famous stamps, the "Post Office Mauritius", was invoiced for a record breaking £1,053,090 at Spink in London on June 28.

This is a record price for any stamp sold in the United Kingdom. WHAT "Global Financial Crisis"????

Indeed it appears to be record price for any single stamp from the entire British Commonwealth.

Over the next 18 months, through a series of 9 auctions, Spink will sell the Chartwell Collection, which is the most valuable collection of stamps to come up for auction in modern times

The Chartwell Collection, formed by the custodian of the collection Sir Cyril Humphrey Cripps, consists of some of the finest material from Great Britain and the British Empire ever seen before.

Housed in over 80 stamp albums, the Chartwell Collection is estimated to fetch well in excess of £20,000,000 before the last lot is sold in December 2012.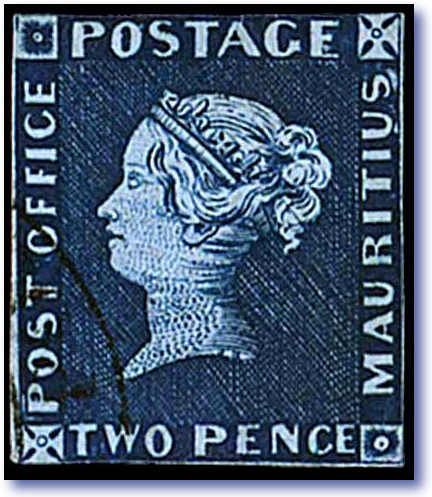 Record price for any Commonwealth stamp
This used, ONE margin Mauritius stamp was sold as part of the Burrus collection in 1963 for £3,300, and it had previously been in the Ferrary collection.

Cripps bought the stamp in 1972 for £29,000. Just days after this item was purchased, an offer of £39,000 was made for this item which was rejected.

So £3,300 to £29,000 to over a MILLION pounds less than 40 years later – who said there is no money in good stamps!

Only 12 copies of the 2d blue are recorded, many of which are in institutional collections.

Fine GB was offered at the sale, with a 1d black plate number 2 single on cover realised £339,390.

A 1d Black mint block 4 from Plate 7 sold for £292,590, and the Die Proof of the stamp got £222,390.


Instant Currency Conversion


FREE! Just click here...




If you would like to be notified of updates to this website,

Click HERE. If have any questions,
or comments regarding my site, please email me at glen@glenstephens.com



| | |
| --- | --- |
| | Search all my 300+ web pages! Simply type in what you are looking for. "Penny Black", "Latvia", "Imprints", "Morocco", "Fungi" "Year Books", etc! Using quotes ( " ) is more accurf used with no quotes. Search is NOT case sensitive. Tip - keep the search word singular - "Machin" yields far more matches than "Machins" etc. |


I am a Dealer Member in Good Standing Of:

Full Time Stamp Dealer in Australia for over 25 years.

Life Member - American Stamp Dealers' Association. (New York)
Also Member of: Philatelic Traders' Society. (London) ANDA. (Melbourne) American Philatelic Society, etc

GLEN $TEPHEN$

Full Time Stamp Dealer in Australia for over 25 years.

Life Member - American Stamp Dealers' Association. (New York)
Also Member - Philatelic Traders' Society. (London) ANDA. (Melbourne) American Philatelic Society, etc


ALL Postage + Insurance is extra. Visa/BankCard/MasterCard/Diners/Amex all OK, even for "Lay-Bys"! All lots offered are subject to my usual Conditions of Sale, copy upon request BIGGEST STAMP BUYER: Post me ANYTHING via Registered Mail for my same-day cheque. Avoid the GENERALLY 40% Auction " Commissions" (15% + 17½ + GST, etc.) AND their five-month delays! Read for details.

"Lothlórien4 The Tor Walk, CASTLECRAG (Sydney), N.S.W. 2068
Phone: (02) 9958-1333&n Fax: (02) 9958-1444 (Both 25 Hours, 7 Days!)
E-Mail: glen@glenstephens.com
Web Sites: www.glenstephens.com www.glenstephens.net or www.australianstamps.net

Sign up AUTOMATICALLY to my world renowned bi-weekly stamp gossip mailing list!

Click here to see MANY 1000s of stamp lots for sale at low $A Nett prices

Click here for all you need to know re SELLING your stamps for SPOT CASH

Click here for the current Monthly "Internet Only" special offers - CHEAP!

to read all my recent International stamp magazine articles. Click here to get back to the main www.GlenStephens.com Homepage

Click here to ORDER on-line ANY items from ANY of my dozens of lists

Click for all info on Conditions Of Sale, Payments, Shipping, Returns &c

Click here for the complete library of my very unusual world travels!

How to PAY me. I accept EVERYTHING - even blankets and axes and beads!

Australia Post Annual YEAR BOOKS - massive stock - '27% off' discount offer today!



Visit my new page on RARITIES - Roos & other expensive photo items.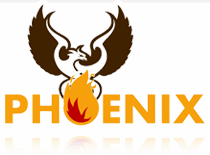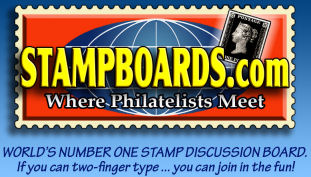 Instant Currency Conversion


FREE! Just click here...



E-mail me at glen@glenstephens.com -

Every credit card shown is accepted WITHOUT fee.
Earn Frequent Flier points while buying at bargain prices!
ALL prices are in weak Ozzie Dollars. I charge NO nasty, nasty
"Buyer's Commission" on stamps like nearly every "Auction" does.